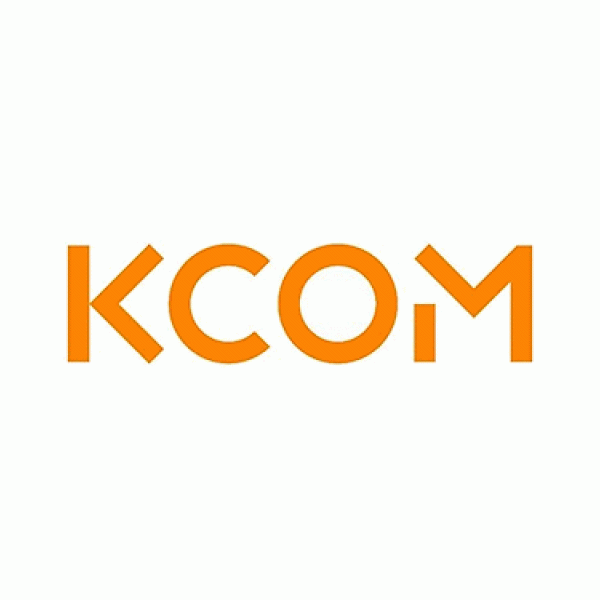 With close to 9.5 million subscribers, BT are the crowned kings of broadband providers here in the UK, but that doesn't mean they are the number one choice for everyone.
Sometimes, exploring the alternative service providers can land you with a deal that is much more suited to you, and often cheaper than going for one of the larger companies such as BT or SKY.

In Hull and east Yorkshire, KCOM are the most popular providers and offer 'fibre to the premises (FTTP)' which means that the company runs the fibre cables all the way to your house and not just to the main service box in your street. This is supposed to supply you with better connections and faster speeds which is a spin off from net neutrality we spoke about recently.

While KCOM might not be available in your area, this does illustrate that some alternative service providers can offer things you might be interested in, so we thought we would take a look at them and provide you with a little guide, highlighting things like price and extra services.
Cheapest broadband service providers in the UK (under £20)
If you're looking to save money and don't mind sacrificing a little speed and the extras that you might get from a 'premium' provider or package, there are quite a few companies offering good deals here in the UK.

The cheapest available is actually provided by the Post Office, offering 11Mb/sec for £15.90 a month for 12 months with no upfront payment. They also offer other packages such as 38 Mb for £20.90 per month, and at the moment their fastest package of 67 Mb/sec is available for only £26.90 per month reduced from £42. That's excellent value.
Other low cost broadband providers are Origin (£17.90), NOW TV (£18- £33.99), and Uno (£18.49). this is all great news if you want to stream videos on your android boxes!

Talk Talk, Plusnet, iTalk, Hyperoptic, and pop telecom are also all offering packages at under 20 pounds per month.
Low priced UK service providers will superfast speeds
You don't have to pay extortionate fees for high speed broadband in the UK and there are plenty of providers to choose from who will keep you downloading, streaming, and playing online without it breaking the bank.

As we already mentioned, the Post Offices special price of £26.90 per month for 67Mb/sec is a phenomenal deal but it's not the only one out there.  Hyperoptic are offering 50Mb/sec at £22 or a whopping 150Mb/sec for a reduced price of £28 at the time of writing, although this will return to the normal price of £35 after 12 months.

If you go with Vodafone who sell nokia phones, they aren't just one of the fastest 4g providers, on an 18 month contract, you only have to pay £23.95 in exchange for 55Mb/sec guaranteed download speeds (or your money back) and 20Mb/sec maximum upload speed. You also get a 6 month free trial of F0secure thrown in as part of the deal. On top of that, of you already have a monthly mobile contract with Vodafone, you get a discount on your broadband.

Other companies to look into for superfast internet bargains are SSE (£22.00), XLN (£22.74), and Talk Talk (£22.95).
Best user rated service providers in the UK
BT might have the most users but they are not top of the pops when it comes user ratings. That honour goes to AAISP who have an average user rating of four and a half stars out of five. Customer reviews praise this service provider for both their consistent broadband speeds and their outstanding customer service.

Another top rated provider is Uno broadband, whose unmetered packages starting at £27.99 are proving a hit with their customers. They too are getting a reputation for having very good customer service with knowledgeable agents available on the end of the phone.
Coming in a close third in the rankings of top user rated service providers is Hyperoptic with the vast majority of their customers saying they are very happy with the service the company provides as well as the reasonable prices.

I've spoken to a lot of hardcore gamers, especially those who like fast playing FPS games online and a name that kept popping up was Leetline. These gamers were happy that they could call up the company and talk about things like latency and actually have the person on the other end understand the issue and help deal with it efficiently.
Conclusion 
In summary, there are so many internet service providers out there in the UK that we are spoiled for choice. I hope this short article has opened some of your eyes to the options available to you and made you see that there are some incredible deals out there to be had, and also some very high user rated services. If you enjoy making Raspberry Pi's then picking a fast broadband provider is also of paramount importance. So be sure to pick wisely!

It might be in your nest interests to spend a little time online visiting the various companies' sites to see what's on offer in your area, and you could end up getting a better service and save money at the same time.